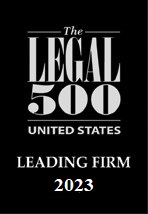 Often representing significant blue-chip construction clients, VARELA, LEE, METZ & GUARINO, LLP is involved in both regional and global construction disputes. The team is seasoned in federal government contracting such as bid protests, claim preparation, compliance and pricing, and the team's attorneys have also enjoyed success before the U.S. Court of Appeals for the Federal Circuit, and the Civilian Board of Contract Appeals. Paul Varela is experienced in AAA, ICC, ICCDR, and LCIA arbitration, and has served as counsel in matters of administration and contract planning. Todd Metz advises clients on preparation and dispute resolution claims surrounding construction projects and government contracts. Bennett Lee works from San Francisco and represents his client roster of construction managers and owners, design engineering firms and general contractors on a breadth of mandates concerning mass transit systems and power/hydro plants. Joseph Guarino and Brian Dugdale are also noted.
Other key lawyers:
Brian Dugdale; Christopher Burke; Kirk Niemi; Andrew Van Ornum; Michael Suga; 
Key clients
Salini Impregilo
Mitsubishi Hitachi Power Systems, Ltd
Balfour Beatty Construction
Clark Construction Co.
Granite Construction, Inc.
DPR Construction
Skanska USA Building
Suffolk Construction
Hensel Phelps Construction Co.
Lane Industries
Parsons
HITT Contracting, Inc.
________________________________________________________________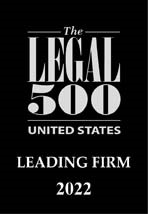 The construction dispute specialists at VARELA, LEE, METZ, & GUARINO, LLP are regularly engaged in high-stakes cases across the United States and internationally, specializing in bet-the-company matters and routinely handling disputes in excess of $100m for Fortune 500 companies and a host of major contractors. Tysons Corner, Virginia is the primary office for the practice and three of its four-strong leadership team operate from there: Paul Varela counsels prominent names in the global construction industry; Todd Metz has experience before arbitration tribunals, adjudication and review boards, and local and federal courts; and Joseph Guarino, a seasoned construction litigator with recent experience acting in some of the major power plant cases internationally. The fourth of the practice heads, Bennett Lee, is based in San Francisco and has significant experience before both federal and state courts, and domestic and international arbitration associations, on the gamut of construction law issues. Further key contacts in Tysons Corner include Brian Dugdale, whose experience covers a breadth of projects, from transport infrastructure to data centers and high-rise office and condominium complexes; and David Wonderlick, who has over a decade of experience in construction litigation and alternative dispute resolution nationally and worldwide.